Could the San Francisco Giants pursue a return engagement with Carlos Beltran?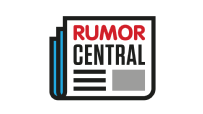 With Hunter Pence sidelined for several months with a hamstring injury, the Giants are shopping for an outfielder and "they still love Beltran," sources tell Kevin Kernan of the New York Post.
The Giants acquired Beltran from the New York Mets in a 2011 deadline deal for Zack Wheeler. San Francisco failed to make the playoffs that season, but it was no fault of Beltran's, who hit .323 with seven homers in 44 games.
Beltran has been the most productive hitter on a mediocre New York Yankees team, hitting .283/.316/.567 with 18 homers. Given Beltran's trade value and the reduced odds of a run deep into October, it is time for the Yankees to deal the 39-year-old, "and the sooner they do it, the better," opines ESPN's Andrew Marchand.
A free agent after this season, Beltran is a proven postseason performer, leading all active players in playoff OBP (.441) and slugging (.567).