Alex Gordon could be moving up in the Kansas City Royals' batting order when he returns from the disabled list.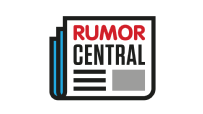 Sidelined since late May with a fractured right wrist, Gordon is scheduled to complete a rehab assignment at Triple-A Omaha this week and be activated for Saturday's home game against the Astros.
Gordon batted fifth or sixth in the order before the injury, but he could move up to second as part of a lineup shakeup, reports Rustin Dodd of the Kansas City Star. Gordon was an option for the No. 2 hole entering the season before manager Ned Yost decided on Mike Moustakas. But with Moustakas sidelined for the season with a torn ACL, the 32-year-old Gordon is now an option higher in the lineup.
Alcides Escobar is batting second after being replaced as the leadoff hitter by Whit Merrifield.