In a development that general manager Jon Daniels called "a kick in the gut," the Texas Rangers learned Wednesday that Colby Lewis has a strained lat muscle in his back that will sideline the right-hander for two months.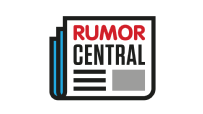 With Yu Darvish and Derek Holland already on the disabled list, the Rangers could use some pitching help. Texas owns a comfortable 10-game lead in the American League West, so there is no need to make a move out of desperation.
Also, A.J. Griffin, who posted a 2.94 ERA in six starts earlier in the season, appears ready to return from his own DL stint later this week. Nick Martinez is expected to take over Darvish's spot in the rotation, while other candidates in the organization include Kyle Lohse and Chi Chi Gonzalez.
Jeff Sullivan of the Star-Telegram adds Tanner Scheppers, who has yet to pitch this year due to knee problems, as an option down the road. "The Rangers loved the way he was pitching in the off-season before his knee injury was addressed. He'll pitch for them in the second half," Sullivan writes.
If the Rangers, go outside the organization, ESPN's David Schoenfield reports the Rangers "have position-player depth to deal from, especially if they continue to stick with Prince Fielder and Mitch Moreland as regulars." Joey Gallo, Jurickson Profar and Delino DeShields Jr. are possible chips if the Rangers think big.
Julio Teheran of the Atlanta Braves could be one of the best pitchers available as the deadline, but Ken Rosenthal of FoxSports.com reported earlier this week that "Texas does not think all that highly of Teheran."