While the New York Yankees are struggling just to stay in the playoff race at 37-37 entering Monday, the NL Central-leading Chicago Cubs (48-26) could be looking to add even more depth to their bullpen before the Aug. 1 trade deadline.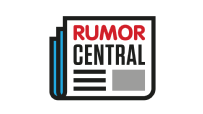 According to George A. King III of the New York Post, a trio of Cubs scouts were at Yankee Stadium this past weekend watching Dellin Betances, Andrew Miller and Aroldis Chapman.
Although the Cubs bullpen has compiled the fourth-best aggregate ERA in the National League, the team is looking to potentially add more arms before the deadline. According to King, the Yankees will be open to hearing offers for the three relievers and ultimately hope to create a bidding war between the Cubs, Washington Nationals and Texas Rangers.
All three Yankees relievers are having quality seasons, and Chapman leads the team with 15 saves this season.