Unlike his teammate Brandon Phillips, who blocked a trade to the Washington Nationals this offseason, Cincinnati Reds outfielder Jay Bruce says he's open to the idea of waiving his no-trade clause in order to facilitate a deal to a contender this summer.
"I would consider waiving the no-trade clause for all types of reasons," Bruce told Mark Sheldon of MLB.com. "There's no blanket reason I wouldn't. I'm open to all possibilities, but it would be situation to situation.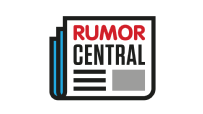 "If I am moved, which has seemed likely for the last year and a half, I'd like to go where the team is mostly likely to win. Teams that want me are likely seeking somebody to help them win."
Among the teams on Bruce's no-trade list are the New York Yankees, Boston Red Sox, Oakland Athletics, Tampa Bay Rays, Miami Marlins, Minnesota Twins, Cleveland Indians and Arizona Diamondbacks, per Sheldon.
Bruce has been a hot name as the trade deadline approaches given the success he's enjoyed at the plate this season. The 29-year-old is hitting .279 with 17 home runs and 59 RBIs and is signed to a deal that includes a $13 million team option next season.
One of the top potential destinations for Bruce is the Indians, who need outfield help with Michael Brantley on the disabled list for the foreseeable future. However, Indians GM Mike Chernoff told reporters, including Jordan Bastian of MLB.com, that he hopes to avoid making an external acquisition.
The Los Angeles Dodgers have considered Bruce, per Ken Rosenthal of Fox Sports. As have the San Francisco Giants, per Jon Heyman of FanRag Sports.