The Los Angeles Dodgers have been "sniffing hard" on Chris Archer but so far have been rebuffed in their pursuit of the Tampa Bay Rays' right-hander, reports Nick Cafardo of the Boston Globe.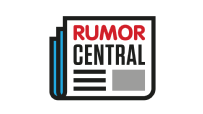 Archer has a 4-11 record and a 4.50 ERA, but posted a combined 3.26 ERA the previous three seasons and was an All-Star in 2015.
Though the last-place Rays could be willing to trade a starting pitcher, Archer might be the least likely candidate to leave because of his club-friendly contract, tweets Ken Rosenthal of Fox Sports.
Dodgers president of baseball operations Andrew Friedman is very familiar with Archer from their time together in Tampa Bay. Los Angeles also has the type of minor league talent that could be of interest to the Rays.
Injuries have plagued the Dodgers' rotation all season, and the most significant blow came last week when ace Clayton Kershaw went on the disabled list with back issues.