General manager John Mozeliak refused to call it a priority, but the St. Louis Cardinals might be looking for bullpen help.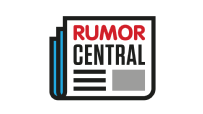 "We can't ignore anything," Mozeliak told reporters, including Derrick Goold of the St. Louis Post-Dispatch, on Monday.
The Cardinals have been dealing with bullpen issues in recent weeks as Trevor Rosenthal was displaced as closer and Kevin Siegrist went on the disabled list due to mononucleosis. Goold lists Arizona Diamondbacks closer Brad Ziegler and the New York Yankees tandem of Andrew Miller and Aroldis Chapman as top-shelf relievers likely to be available, albeit for a high price.
"Many of Mozeliak's recent trade deadline moves have been to bolster the bullpen, and it wouldn't be surprising if this year he does the same," adds Jenifer Langosch of MLB.com.
Another internal option is top prospect Alex Reyes, who has a 4.93 ERA as a starter at Triple-A Memphis. The Cardinals have a recent history of using minor-league starters in bullpen roles, with Rosenthal, Seth Maness and Carlos Martinez making the transition.