Interest in Tampa Bay Rays southpaw Matt Moore is growing, and another solid effort Monday against the Angels didn't hurt.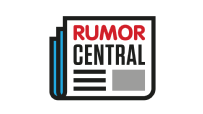 Moore (4.54 ERA) allowed two runs over 6 2/3 innings in a 4-2 triumph over the Halos, and that followed seven scoreless innings against the Red Sox last Wednesday in an outing that was witnessed by more than a handful of scouts. Nick Cafardo of the Boston Globe reports that the Red Sox, Rangers, Dodgers, Yankees, Orioles, Astros and Royals are all interested in Moore, who is just past the one-year mark of his return from Tommy John surgery.
"He's become a name on the top of the list of many teams if the Rays decide to part with him," writes Cafardo.
The 27-year-old Moore had his best season in 2013 when he was 17-4 with a 3.29 ERA and was named to the American League All-Star team.
The Rays are more likely to trade a starter since their surplus of pitchers is growing, reports Ken Rosenthal of FoxSports.com. Left-hander Blake Snell was recently added to the rotation, and right-hander Alex Cobb is scheduled to begin a rehab assignment this week as he returns from Tommy John surgery.
While a trade of Moore or Jake Odorizzi would be "painful," the Rays could get a middle-of-the-order bat in return, predicts ESPN's Jim Bowden.