This week, ESPN's Buster Olney cited rival evaluators who said the New York Yankees are "taking offers" for relievers Andrew Miller and Aroldis Chapman and other veteran players right now.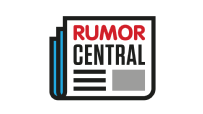 The Yankees' front office has yet to reveal whether they will indeed be sellers as the deadline approaches. Team president Randy Levine even berated a reporter for bringing up the topic. But if the Yankees are taking offers, the deep bullpen is a strong bargaining chip.
The Chicago Cubs, who endured more bullpen issues in an extra-inning loss to the Braves on Thursday night, have emerged as a prime suitor. The Cubs have lost 13 of their past 18 games, and the recent woes stem from a makeshift corps of relievers, says ESPN's Jesse Rogers.
Miller is believed to top the Cubs' wish list of relievers, but the Yankees "have been unmotivated to move him thus far," reports Jon Heyman of TodaysKnuckeball.com.
Heyman reports the Cubs have no intention of including outfielder Kyle Schwarber in any deal, but might consider parting with third base prospect Jeimer Candelario, who is hitting .249/.359/.428 at Triple-A Iowa.