The San Francisco Chronicle's Susan Slusser wrote Sunday that right-hander Ryan Dull's success this season gives the Oakland Athletics the "tolerable" option to move another reliever, should the right situation present itself.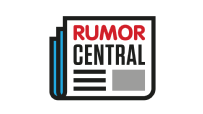 That reliever could be Ryan Madson. According to Slusser, teams are "turning their sights" on the 35-year-old veteran after Sean Doolittle's shoulder injury landed him on the disabled list. Among the teams that are looking for relief help are the Chicago Cubs, Washington Nationals and Toronto Blue Jays.
Madson has 17 saves and a 3.62 ERA in 37 1/3 innings this season.
Dull, 26, saw a streak of stranding 36 consecutive inherited runners end on July 9, the longest such streak in the expansion era. Dull has an ERA of 2.01 and has six holds, one save and 47 strikeouts in 44 2/3 innings of work.
Slusser writes there is "little doubt" that Dull could eventually become the A's closer -- he allowed just one earned run between May 25 and July 10. Athletics manager Bob Melvin said with Doolittle out, John Axford and Madson are the top two ninth-inning choices, but Dull could close if both aren't available. The contracts of Madson (signed through 2018), Doolittle (signed through 2018 with options for 2019 and 2020) and Axford (signed through 2017) might be obstacles in Dull's path to the closer role.