Jeff Francoeur is no stranger to changing teams in the heat of the summer. Could the 32-year-old outfielder be on the move again?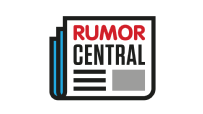 Nick Cafardo of the Boston Globe reports Francoeur could be one the veterans the Atlanta Braves move by the Aug. 1 deadline. "Francoeur still has a very good arm and would be a good platoon player with a left-handed hitter," writes Cafardo.
Signed to only a one-year deal, Francoeur would appear to be a logical trade chip for the rebuilding Braves. In 99 at-bats against lefty pitching, Francoeur is hitting .303/.349/.475 with four homers in 99 at-bats.
The Georgia native was traded from the Braves to the Mets in July 2009. He was then shipped to the Rangers in August, 2010.