Could the Texas Rangers, who have been mentioned as a potential suitor for Jonathan Lucroy since the offseason, be in a more serious pursuit of the Milwaukee Brewers' catcher?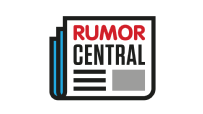 Ken Rosenthal of FoxSports.com reports a whopping 18 scouts were in attendance for a recent Class A Rookie League game in which the home team was the Rangers. The Brewers had multiple scouts at the contest, which could be an indication the Rangers are "plotting" to acquire Lucroy.
Lucroy saw his numbers decline during an injury-plagued 2015 season, but he has restored his value this year with a .304/.361/.491 slash line and 11 homers. Making Lucroy, 30, even more attractive is a club-friendly contract that pays $4 million in 2016 with a $5.25 million club option for 2017.
While the Rangers' more immediate need is pitching, both starting and relief, Lucroy likely remains on their radar since he represents an upgrade beyond this season. Texas has used four different starters behind the plate this season, and they are hitting a combined .236.
Rosenthal suggests the Brewers would likely seek a high price such as Jurickson Profar or Joey Gallo, adding there is other talent in the the Texas minor league pool that could interest Milwaukee GM David Stearns.
Chris Cotillo of MLBDailyDish reports there are no current extension talks between the Brewers and Lucroy, adding to the likelihood of a deadline deal.