If the Baltimore Orioles are looking to lock up star third baseman Manny Machado, it appears that the 24-year-old would be happy to negotiate a long-term deal.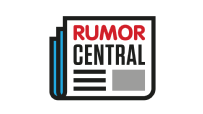 From ESPN's Jim Bowden

:
Manny Machado told me this week that his representatives at MVP Sports presented the Orioles with a long-term offer in spring training, and the team said it would get back to them. To date, it has not. But as Machado himself noted, he's signed for three more years, so there's no hurry.
Machado, coming off a fourth-place finish in the American League MVP voting last year, has perhaps been even better in 2016. He's hitting .318 with 19 home runs and 53 RBIs, although, surprisingly, he hasn't stolen a base after swiping 20 last season.
Not only has Machado produced with the bat, but he has proven his value on defense, shifting to shortstop for a good amount of this year with J.J. Hardy missing time due to injury.
That said, it's safe to say Machado's stock has risen since spring training, and the offer that his representatives presented Baltimore with might now be just a starting point. Ken Rosenthal of Fox Sports recently opined that Machado could earn a $400 million deal if he hits the free-agent market, along with Washington Nationals star Bryce Harper, in 2018.
Machado will be eligible for arbitration for the second time this offseason, so another big pay increase should come his way regardless. Bowden writes that Machado "loves the Orioles' organization and playing at Camden Yards and would love to stay there his entire career," which will definitely work in Baltimore's favor once negotiations pick up.