Despite rumors about the Chicago Cubs looking to the trade market to fortify their bullpen for the stretch run, the team may have to look no further than its Triple-A affiliate in Iowa.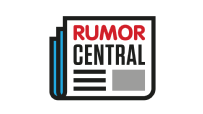 According to Chris Kuc of the the Chicago Tribune, help could come in the form of veteran left-hander Brian Matusz. The Cubs signed Matusz to a minor league deal in June following his release by the Atlanta Braves. With Travis Wood as the only left-hander currently in the Cubs' bullpen, Matusz could be an intriguing option if he can regain his form from last season, when he held left-handed hitters to a .186 average.
Matusz was activated from Triple-A Iowa's disabled list on Tuesday and immediately sent to Double-A Tennessee, where he pitched 3 1/3 innings and allowed only one run. Since being converted to a reliever full-time in 2013, Matusz has posted a 3.65 ERA. According to the Tribune, Matusz will return to the Iowa Cubs on Wednesday, where good performances could get him into the big league team's bullpen plans sooner rather than later and lessen the team's need to seek a trade.
Another reliever looking to make a return to the majors with the Cubs is six-time All-Star Joe Nathan. The Cubs also promoted Nathan, who is coming off his second Tommy John surgery, to Triple-A. He heads to Iowa following a string of successful appearances for the Double-A squad and is eligible to be activated off the 60-day DL on Saturday.
If Nathan and Matusz can help the Cubs, the team might be less inclined to spend big on a reliever like Aroldis Chapman or Andrew Miller of the New York Yankees as the Aug. 1 trade deadline approaches.