With the second half of the season set to begin on Friday, the Chicago White Sox (45-43) currently sit just 4.5 games out of the wild card and are expected to be busy as the Aug. 1 trade deadline approaches.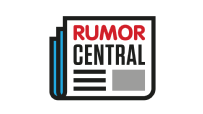 According to Ken Rosenthal of Fox Sports, the White Sox are looking for a center fielder because they are unsure when starter Austin Jackson will return to the field.
Sources: #WhiteSox, unsure of Austin Jackson's prognosis, are checking into possible trades for CFer. Jackson had knee surgery on June 10.

— Ken Rosenthal (@Ken_Rosenthal) July 14, 2016
Jackson, 29, hasn't played since he went on the disabled list on June 10 and underwent surgery for his left knee on June 15. In his absence, Chicago has primarily employed J.B. Shuck in center field. However, the 29-year-old is fit for more of a platoon role than a full-time gig on a contending team.
The White Sox have previously been linked to corner outfielders such as the Cincinnati Reds' Jay Bruce, but their interest in specific center-field options has yet to be documented. Among the bigger names potentially available are the Colorado Rockies' Charlie Blackmon and San Diego Padres' Melvin Upton. Jr.