It's still unknown whether the New York Yankees will be buyers or sellers come the Aug. 1 non-waiver trade deadline. Should the team choose to sell, there might be a landing spot for right fielder Carlos Beltran.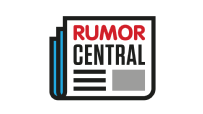 ESPN's Jim Bowden reports that the Toronto Blue Jays "have had internal discussions about possible interest in acquiring Carlos Beltran if the Yankees decided to move him at the trade deadline, according to a club source."
In 83 games this season, Beltran, 39, is batting .299 with 18 doubles and 19 home runs and has an .888 OPS. He was named an All-Star for the ninth time in his career.
Beltran's three-year, $45 million deal with the Yankees ends this fall. ESPN's Buster Olney wrote earlier this season

that with another year left in Alex Rodriguez's contract, Beltran definitely will be on a different team come 2017.
"There is virtually no chance the Yankees would give Beltran a qualifying offer for next season," Olney said. "He will be with another team next year."
Olney explains that shopping Beltran would allow the Yankees to "take advantage of his value now."
"By trading Beltran, the Yankees could add a prospect or two to their farm system and create at-bats in the outfield for the likes of Aaron Hicks and top prospect Aaron Judge," Olney writes.
Beltran's contract has a partial no-trade clause: The Yankees can deal him to 14 teams without needing his permission, according to Olney. It's not known whether Toronto is on Beltran's no-trade list.
Bowden reports that the Jays also have been linked to San Diego Padres center fielder Melvin Upton Jr. Bowden writes he's not sure of the fit for Beltran or Upton Jr. on Toronto's roster "unless [the] plan would be to put Edwin Encarnacion at first base."