The Minnesota Twins hope to land a highly regarded prospect in any deal for Ervin Santana, but would take less if a team is willing to take on the remainder of the right-hander's $28 million salary after next season, reports Nick Cafardo of the Boston Globe.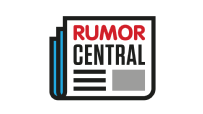 Santana is 3-8 with a 4.12 ERA, but owns a 2.10 ERA and a 0.94 ERA in his last four starts.
The last-place Twins are likely sellers as the deadline approaches and one of the goals is to trim payroll. That can be done by dealing the 33-year-old Santana, who is in the second year of a four-year, $55 million deal that includes a $14 million team option for 2019.
The Padres landed highly regarded pitching prospect Anderson Espinoza from the Red Sox last week in the deal for Drew Pomeranz, and Cafardo says the "prospect price will be high even on Santana."
Cafardo lists Santana as a "realistic option" for the Baltimore Orioles and Kansas City Royals, two teams believed to be looking for pitching help.