The Los Angeles Dodgers and Tampa Bay Rays are engaged in trade talks, but it remains unclear if the sides are considering any form of blockbuster deal, reports Jon Morosi of MLB.com.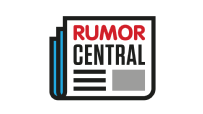 The discussions are not a major surprise given Andrew Friedman, the Dodgers' president of baseball operations, previously served as the Rays' general manager for nearly a decade.
Morosi suggests the Dodgers may be interested in Tampa Bay's pitching as well as utility man Logan Forsythe, who is enjoying a solid season with a .274/.337/.448 slash line. The 29-year-old Forsythe is under contract for $7 million next season and the Rays could be looking for financial relief.
Morosi says there is a "low probability" that any deal would involve three-time All-Star third baseman Evan Longoria, but cautions "we can't rule out" that possibility as early as this offseason.