There's a "good chance" the Houston Astros will make a trade before the Aug. 1 non-waiver trade deadline, but the team isn't feeling a sense of urgency, GM Jeff Luhnow told MLB.com's Brian McTaggart on Monday.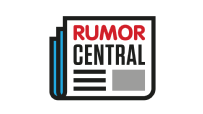 McTaggart notes starting pitching and left-handed relief are the Astros' biggest needs -- Luhnow has to decide if there's an arm on the market that would "be an upgrade over what [the Astros] have now," while also weighing the price of each pitcher. Dallas Keuchel, Collin McHugh, Doug Fister and Lance McCullers are "entrenched in the rotation," and Mike Fiers has improved recently, McTaggart writes.
"We're having discussions with several teams about the players that may be available and talking about some of our players that would be required in return," Luhnow told McTaggart. "Those are happening. There's no real sense of urgency on our part necessarily, but as teams pick up the pace, we're certainly going to be involved in the conversations."
Houston has only one left-handed reliever: Tony Sipp, whose 4.91 ERA this season is considerably worse than his 1.99 ERA last year. McTaggart writes that the Astros could use a second southpaw in the bullpen, considering Sipp isn't as effective this season as he was last, and mentions the New York Yankees' Andrew Miller and Milwaukee Brewers' Will Smith as potential targets.
Top prospect Alex Bregman won't be involved in any of the Astros' trades. On Saturday, Ken Rosenthal of Fox Sports reported via Twitter that Houston isn't going to move Bregman, an infielder, after signing Cuban defector Yulieski Gurriel, citing sources.
#Astros will not trade Bregman, sources say. But they have other pieces, perhaps even Reed, and they are in the market for another SP.

— Ken Rosenthal (@Ken_Rosenthal) July 16, 2016
Rosenthal, too, noted starting pitching as a need for the Astros. He says that A.J. Reed and Evan Gattis are likely to lose at-bats once Bregman and Gurriel reach the majors and mentioned Reed as a potential trade piece.