The Baltimore Orioles are in the market for starting pitching and are monitoring Philadelphia Phillies starter Jeremy Hellickson, according to MLB.com's Jon Morosi.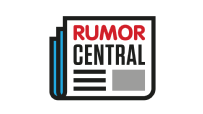 Morosi reports that the Orioles had scouts at Wednesday's Phillies game watching Hellickson, who is drawing interest from several teams, including his opponent last night -- the Miami Marlins.
Hellickson impressed in the outing, striking out eight and allowing one run in eight innings.
The Orioles have the hitting, defense and bullpen of a playoff team. The starting pitching staff? There is work to do, according to GM Dan Duquette. Speaking on MLB Network Radio, Duquette said the O's are seeking stability in the starting staff and are actively looking at available trades to shore up the rotation.
"If we can find consistency to our starting pitching we probably can advance into the playoffs," Duquette said. "That's really what our focus is; we are trying to get some consistency with our starting pitching. We are also looking around the trade market, which is quite thin this year when it comes to starting pitchers, to try and acquire a starting pitcher to help the club."
Hellickson, 29, is 7-7 with a 3.86 ERA and a 1.14 WHIP for the Phillies. ESPN's Jayson Stark said the Phillies are looking for a young pitching prospect or two for Hellickson but not necessarily top prospects. The right-hander has $3 million left on his contract and the Phillies could use that as a bargaining chip, requesting, for example, a superior prospect in exchange for paying a portion of the remaining salary.