The Los Angeles Angels are receiving calls on right-hander Matt Shoemaker, but trade talks haven't progressed much further than that, Jon Heyman of Today's Knuckleball reported Thursday.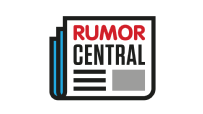 Heyman writes that the Angels don't seem willing to trade the 29-year-old starter: "Matt Shoemaker is red hot, so hot he could garner quite a haul on the trade market if they dared to put him out there. But so far it's not happening."
Ken Rosenthal of Fox Sports reported last week that the Angels would likely be reluctant to trade Shoemaker because he is under club control for four more seasons. Shoemaker is eligible for arbitration in 2017 but isn't scheduled to be a free agent until 2021. He is currently signed to a one-year, $530,000 deal.
Shoemaker had a rough start to the 2016 season and was optioned to Triple-A Salt Lake for a brief stint in early May but has since improved. In 18 starts this season, he has a 4.08 ERA and 110 strikeouts over 106 innings but has allowed 112 hits.
Shoemaker was named the American League Player of the Week on Monday after pitching a 13-strikeout, zero-walk complete game in a 1-0 win over the Chicago White Sox last Saturday. He's one of six pitchers since 2000 to throw a complete-game shutout with 13 or more strikeouts and no walks. Also on that list: Pedro Martinez, Erik Bedard, Dan Haren, Hideo Nomo and Mike Mussina.
ESPN's Jim Bowden ranked Shoemaker eighth out of 15 trade options at starting pitcher

, noting how he has bounced back "after getting optioned out earlier in the year for underperformance."
Bowden writes that several teams have inquired about Shoemaker as a "back-of-the-rotation answer to add depth."