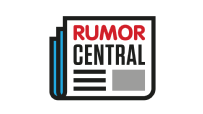 The San Francisco Giants have added Colorado Rockies reliever Boone Logan to the list of pitchers that might fit their bullpen needs, MLB Network's Jon Morosi reported via Twitter on Thursday.
#SFGiants focused on relievers right now. Boone Logan of #Rockies is one of them. (Would be an in-division trade, of course.)

— Jon Morosi (@jonmorosi) July 21, 2016
Logan, a southpaw, has struck out 31 batters in 25.2 innings of work this season, and held opponents to a meager .169 batting average. At 31 years old, Logan is in the final year of a three-year, $16.5 million deal with the Rockies.
As Morosi notes, a trade for Logan would be of the intra-division variety, but the Rockies are thought to be sellers, not buyers, and are a distant third place behind the Giants and Los Angeles Dodgers with a 43-51 record. ESPN's Jim Bowden ranks Logan

as 11th out of 14 best relief pitching trade options, and believes the Rockies could get a quality prospect in return for him.
The Giants lead the National League West with a 57-38 record, but have lost five straight following the All-Star break -- and were swept by the bottom-dwelling San Diego Padres. The team is looking to upgrade its middle relief corps in pursuit of its fourth World Series title in the last seven seasons.
ESPN's Jerry Crasnick noted Wednesday that the Giants bullpen ranks seventh in the National League with a 3.88 ERA, and the team is "blanketing the reliever market."
"At the very least the Giants would like to add some seventh- or eighth-inning depth to enhance manager Bruce Bochy's maneuverability," Crasnick writes. "He's a master at using the pen, and that's playing to his strength."