As the Pittsburgh Pirates continue to chase a wild-card spot, the team is ramping up its efforts to find starting pitching as the Aug. 1 trade deadline nears.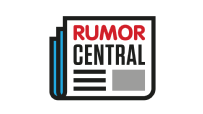 According to ESPN's Buster Olney, the Pirates are looking at Tampa Bay Rays pitchers Matt Moore and Jake Odorizzi as possible trade targets.
Pirates are among teams evaluating Moore, Odorizzi as possible trade targets.

— Buster Olney (@Buster_ESPN) July 24, 2016
The Pirates, who are 12-6 in July as they head into Sunday's series finale against the Philadelphia Phillies, have struggled all year with their starting rotation's injuries and inconsistency.
On Saturday night, rookie right-hander Tyler Glasnow left his second major league start with shoulder discomfort in his throwing arm. Earlier this month, left-hander Jonathon Niese was removed from the starting rotation after posting a 7-6 record with a 5.13 ERA in 18 starts.
But with their recent resurgence, the Pirates could certainly use another starter as they head into the stretch run and try to make franchise history by getting into the postseason four years in a row.
Moore and Odorizzi have been two names in high demand leading up to the trade deadline. Both pitchers have been linked with the Texas Rangers, among other suitors. Earlier this month, Nick Cafardo of The Boston Globe reported that the Boston Red Sox went down to Florida to scout Odorizzi, who is 4-5 with a 4.10 ERA in 21 starts this season.
The Pirates' starting rotation is 23rd in ERA (4.75) and 26th in WHIP (1.45) as they head in to Sunday's game against the Phillies.