The Miami Marlins are committed to landing starting pitching help and reportedly had their people on the ground in Boston over the weekend.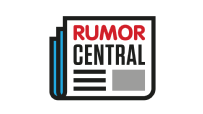 Nick Cafardo of the Boston Globe noted in his column that the Marlins had scouts at the Minnesota Twins-Boston Red Sox's series at Fenway Park, and they were looking at Twins starting pitchers Ricky Nolasco and Tommy Milone, as well as the Red Sox's Eduardo Rodriguez.
The Marlins padded their bullpen when they secured Fernando Rodney from the Padres in June. ESPN's Jim Bowden wrote last week

that Miami president of baseball operations Michael Hill has the green light to continue buying -- with a starting pitcher being the priority -- and the team has been looking at any and all of the quality starters on the market since.
A Marlin from 2006-12, Nolasco also played a season with the Los Angeles Dodgers before heading to Minnesota to pitch for the Twins. The right-hander has a 5.40 ERA and 1.41 WHIP through 116.2 innings pitched this season.
Milone, 29, has a 4.97 ERA and 1.49 WHIP through 54.1 innings pitched in 2016.
As for Rodriguez, the left-hander has turned his season around after making a few mechanical adjustments and returning to the Red Sox's rotation following the All-Star break. Despite Miami's reported interest, ESPN's Scott Lauber wrote earlier in July that Boston president of baseball operations Dave Dombrowski said that he probably won't be able to trade for a pitcher with as high of a ceiling as the 23-year-old. The southpaw has a 6.70 ERA and 1.54 WHIP through 41.2 innings pitched this season.