A year after winning the National League pennant, the New York Mets find themselves in third place in the NL East and on the outside looking in of the playoff bubble. With the Aug. 1 non-waiver trade deadline rapidly approaching, the Mets have entered the race for an unlikely target: Milwaukee Brewers catcher Jonathan Lucroy.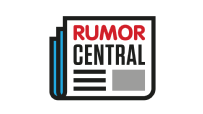 Kristie Ackert of the New York Daily News reports that a package based around catcher Travis d'Arnaud has the Mets in the conversation to acquire the All-Star backstop. The Brewers have already rejected a straight-up d'Arnaud for Lucroy deal, per Ackert, and will seek an additional prospect from the Mets if something is going to get done.
Lucroy, 30, has returned to his 2014 form with a .301 average and 13 home runs this season. The Brewers are heading toward their third losing campaign in four years and may look to trade away their lone All-Star as their rebuild continues. Lucroy is one of the best bargains in baseball as well, as he has one year remaining on his deal for $5.25 million.
On the other side, d'Arnaud has long flashed potential to be a front-line catcher, but injuries have robbed the 27-year-old of precious development time. D'Arnaud has only topped 100 games played once in his four-year career.
As for the additional prospect the Mets would need to give up, deals over the past couple seasons have left the cupboard somewhat bare. However, just the fact that the Mets are willing to put d'Arnaud on the table shows that they are serious about another pennant run.
ESPN's Jim Bowden

listed the Mets as one of the best fits for Lucroy ahead of the deadline.