If the Chicago White Sox decide to shop Chris Sale, the Los Angeles Dodgers might be willing to offer a "strong package" that includes top pitching prospect Julio Urias, according to Joel Sherman of the New York Post.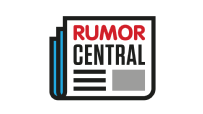 Sherman cautions that, as of Monday, the White Sox were "not yet motivated" to deal Sale or No. 2 starter Jose Quintana.
With Clayton Kershaw sidelined indefinitely with a back injury, the Dodgers are believed to have stepped up their pursuit of a top-shelf starter. They might have no more attractive trade bait than the 19-year-old Urias, who has a 4.69 ERA in nine starts for the Dodgers with 48 strikeouts in 40 1/3 innings.
The 27-year-old Sale is 14-3 with a 3.18 ERA this season and under team control through 2019. The White Sox have given no hint that they are willing to deal the left-hander following last weekend's outburst about the team's retro uniforms.
Tampa Bay's Chris Archer reportedly is another front-line starter on the Dodgers' radar.