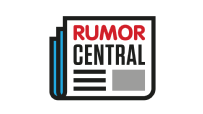 The Chicago Cubs are looking at the trade deadline as a long-term shopping opportunity and could match up with the Tampa Bay Rays in their search for controllable starting pitchers.
Cubs seem to be viewing Deadline Week now as a long-term shopping opportunity. Wouldn't be a surprise if they took a run at Rays' starters.

— Jayson Stark (@jaysonst) July 27, 2016
Jayson Stark's take: After trading for Aroldis Chapman and Mike Montgomery, and activating Joe Nathan, the Cubs have addressed the bullpen, the one area of their team they viewed as a defined weakness. So although they're clearly not finished shopping, rival teams say they've been asking about controllable starting pitchers. So Jake Odorizzi and Matt Moore in Tampa Bay fit the profile of a team they could match up with.
The Cubs balked at including young players who have already reached the big leagues -- Javier Baez, Jorge Soler, Kyle Schwarber, etc. -- in their pursuit of Chapman and other closers. And Tampa Bay has been asking for big league-ready players in virtually any deal they make involving a starting pitcher. So that stance could be a deal-breaker for now, possibly to be resumed this winter. But a team with as many prospects to trade as the Cubs can't be counted out of the discussion for almost any name currently bouncing around.