Aroldis Chapman is off the market, and there's still a few teams in need of a closer at the trade deadline (the Washington Nationals and San Francisco Giants come to mind). That said, Pittsburgh Pirates right-hander Mark Melancon could net the team a big haul if it decides to trade him.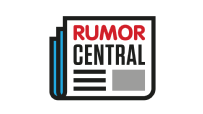 On Wednesday, ESPN's Buster Olney noted via Twitter that it would make sense for the Pirates to shop Melancon at a high value, given that the market for closers is relatively dry. Olney suggests Tony Watson as an option in the ninth inning if the Pirates were to trade Melancon.
Given lack of closer trade options for SF, WAS, etc.:It would make sense for PIT to market Melancon for high value, install Watson at closer

— Buster Olney (@Buster_ESPN) July 27, 2016
Melancon has a 1.51 ERA and has converted 30 of 33 save opportunities. A free agent at the end of the season, the 31 year old might not be in Pittsburgh much longer, so it would make sense for the team to take advantage of his value and seek top prospects instead of just a draft pick, assuming he signs elsewhere this offseason.
Melancon was reportedly drawing trade interest last month when the Pirates' season first started looking as if it were lost. Although they are now 51-48, the Bucs are eight back in the NL Central and might approach the deadline with an open mind on some of their veterans.