Injuries to Craig Kimbrel and Koji Uehara and ineffectiveness of other relievers have led to late-game woes for the Boston Red Sox. Boston dealt for Brad Ziegler earlier this month but apparently asked about a much bigger name to help its bullpen: Kansas City Royals reliever Wade Davis.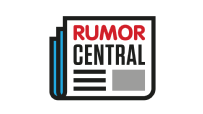 According to Peter Gammons, the Red Sox "inquired" on Davis, but their list of untouchable prospects will likely keep the deal from happening.
Gammons reports that the Red Sox won't discuss infielder Yoan Moncada, outfielder Andrew Benintendi, third baseman Rafael Devers or pitcher Michael Kopech in a deal. The foursome are considered among the best prospects in baseball; all four are ranked in Keith Law's midseason top 50

, with Benintendi, Moncada and Devers in the top 10.
Davis has been among the best relievers in baseball over the past three seasons, and the Royals have made it clear that they want a high return for him. The Red Sox rank ninth in the American League in bullpen ERA despite trading for Kimbrel and Carson Smith (out for season after needing Tommy John surgery) to shore things up last winter.