The market for Milwaukee Brewers catcher Jonathan Lucroy is hot, and the Detroit Tigers are another team that is reportedly interested in the 30-year-old.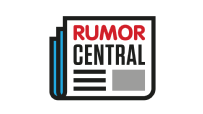 Ken Rosenthal of Fox Sports tweeted on Wednesday that the Tigers were one of the teams talking to the Brewers about Lucroy, according to sources.
Rosenthal also noted that the Tigers were a "surprise entrant" to the race for Lucroy, and the team's system might be too thin to provide a strong enough offer for Milwaukee to seriously consider.
ESPN's Jerry Crasnick reported earlier on Wednesday that the Texas Rangers, New York Mets, Cleveland Indians, Boston Red Sox and Houston Astros had all been mentioned being in the mix for Lucroy, along with one "mystery team." Whether that team is the Tigers remains unclear.
A two-time All-Star, Lucroy is sporting a .301 batting average with 50 RBIs and 13 home runs this season.