The Los Angeles Dodgers already have an All-Star closer in Kenley Jansen, but that has not stopped them from showing interest in the Royals' Wade Davis, according to Jon Heyman of Today's Knuckleball.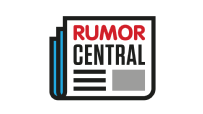 Dodgers president Andrew Friedman is familiar with Davis from their time in Tampa Bay and is at least considering the option of building a formidable one-two punch in the bullpen as a way to counteract issues with the injury-plagued rotation.
Earlier this week, a report in the Kansas City Star said the odds of the Royals dealing Davis appeared remote, but that might be changing. Jeff Passan of Yahoo Sports tweets the Royals are trying to include Ian Kennedy in a package deal involving Davis, adding the Dodgers are "a strong match."
The Royals would be seeking financial relief regarding Kennedy, who signed a five-year, $70 million deal as a free agent last winter. Meanwhile, Joel Sherman of the New York Post gets the sense that the Dodgers' won't go for a package deal.
"I don't think anyone is taking Ian Kennedy's entire contract," an MLB executive told ESPN's Jerry Crasnick.
Davis, who has 21 saves in 23 chances, is under club control through next season with a team option of $10 million.
Peter Gammons reports that the Boston Red Sox also expressed interest in Davis, but Boston is unwilling to part with its upper-tier prospects.