Could Rubby De La Rosa's future with the Arizona Diamondbacks be as a reliever?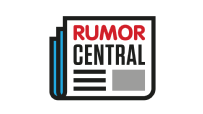 The D-backs still consider De La Rosa a starter, but that may not be etched in stone if elbow and forearm issues persist for the 27-year-old right-hander, reports Jack Magruder of TodaysKnuckleball.com.
De La Rosa was 4-5 with a 4.14 ERA in 11 games before landing on the disabled list in late May with elbow soreness. In his five most recent starts before the injury, De La Rosa posted a 1.93 ERA with a .154 OBA.
The hope is that De La Rosa, who had Tommy John surgery earlier in his career, can pitch in an Arizona League game next week. De La Rosa's progress over the rest of the season will help determine his future. "We don't want Rubby to end up with two Tommy Johns," manager Chip Hale said.
The Diamondbacks are not ready to close the door on the rotation for De La Rosa, especially since they have received limited production from their starters this year. "At the same time, the idea of De La Rosa and his 95 mph fastball in a late-inning role also is intriguing, especially for a team that has not identified a closer going into the offseason," Magruder writes.