Could Colby Lewis be the Game 4 starter in the Texas Rangers' postseason rotation?
Maybe. And he's fighting for a chance.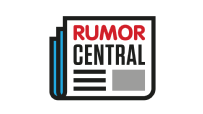 Lewis, 37, returned from the 60-day disabled list on Sept. 11 after missing more than two months with a strained right lat muscle. His ERA since his return is 9.75, and he has given up his fair share of walks and home runs. Lewis was pulled from Sunday's game against the Oakland Athletics after surrendering seven runs in just 1 1/3 innings.
Despite his poor outing on Sunday, Rangers manager Jeff Banister has faith in Lewis.
"I trust Colby," Banister said, per Evan Grant of the Dallas Morning News. "There is a bank of trust there. He will continue to pitch, and we will give him every chance to find the feel."
Cole Hamels and Yu Darvish are set to start the first two games in the best-of-five AL Division Series. Martin Perez will likely start Game 3, Grant writes, leaving Lewis and A.J. Griffin left as options for Game 4, with Derek Holland moved to the bullpen.
According to Grant, Lewis has the edge over Griffin. Grant does note, however, that Lewis was left out of last season's postseason rotation, despite leading the team in innings and wins, as the result of a poor performance in September and a perceived unfavorable matchup against the Toronto Blue Jays.
Lewis has one scheduled start remaining in the regular season: Oct. 1 against the Tampa Bay Rays.
-- Alex Tekip