Veteran outfielder Shane Victorino, best known for his time with the Philadelphia Phillies and Boston Red Sox, is hopeful that he'll return to baseball.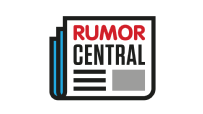 "The game of baseball, and my love for the game, it's still there," Victorino told The Philly Voice on Thursday. "I'd love the chance to come back and play, but that answer is not etched in stone."
Victorino was released by the Iowa Cubs, the Chicago Cubs' Triple-A affiliate, in May after playing just nine games with the team. Victorino wasn't re-signed by another team and hasn't retired. He said he doesn't see himself retiring right now, but "we'll see."
Although Victorino missed playing baseball this summer, he said he enjoyed the time he spent with his family, which he mentioned as part of the equation for determining his future.
Victorino played 12 years in the majors. He missed time due to back issues in 2014 and 2015.
--Alex Tekip