Although Baltimore Orioles' first baseman Chris Davis never went on the disabled list in 2016, he played through discomfort in his hand for most of the season.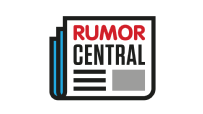 According to Roch Kubatko of masnsports.com, the team has arranged an MRI for Davis just to be certain that he won't need surgery this offseason.
"We did the X-rays and everything," said Orioles manager Buck Showalter two days after his team lost in the American League wild-card game. "It's just sometimes you're in a sport where you can't give something time to get back to 100 percent, and I could say that about probably 10 or 15 guys.
"There's so many things like that that are going on, you're always careful about telling truths that hurt innocent people, and Chris wanted nobody to look at it as an excuse."
Davis still managed to swat 38 home runs, but they came at a cost as he struck out a career-high 219 times. Overall, the nine-year veteran slashed .221/.332/.459 with 84 RBI.
Other Orioles' injury notes:
Kubatko reports that outfielder Joey Rickard will not require surgery on his right thumb this offseason. The former Rule 5 selection tore a ligament while crashing into the wall at Yankee Stadium on July 20. Prior to the injury, Rickard was slashing .268/.319/.377 with five home runs and 19 RBI through 85 games.

All-Star reliever Brad Brach underwent a minor surgery on Oct. 11 to repair a flap tear on the meniscus in his left knee, per Kubatko. Baltimore Ravens team physician Dr. Leigh Ann Curl performed the procedure, which Kubatko writes lasted less than half an hour. The right-hander struck out 92, walked 25, posted a 2.05 ERA and compiled 24 holds in 79 innings out of the Orioles' bullpen this season.
-- Nick Ostiller