Free-agent reliever Shawn Tolleson isn't ruling out rejoining the Texas Rangers as a possible option for next season.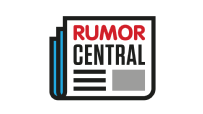 Tolleson was outrighted by Texas on Oct. 26. He rejected an assignment to Triple-A Round Rock and became a free agent.
"I'm not closing any doors," Tolleson told MLB.com's T.R. Sullivan. "It depends on [the Rangers], but I'm willing to hear any offers from any team. My agent is kind of handling whatever is going on with other teams. I'm staying out of the loop."
Tolleson ended the 2016 season on the 60-day disabled list due to a lower-back strain. He began the season as the Rangers' closer but was replaced by Sam Dyson after blowing back-to-back save opportunities in May. Tolleson was demoted to Triple-A after the Rangers acquired Lucas Harrell from the Atlanta Braves in late July.
Tolleson finished 11-for-15 in save opportunities and 2-2 with a 7.68 ERA in 37 relief appearances for Texas.
The 28-year-old said he was disappointed, but not surprised, by being outrighted.
"I understand it's not good to not have good results, and it's not good to end the season on the disabled list," he said.
Tolleson, who is from the Dallas area and makes his home there, said he is feeling healthy and is ready to see where baseball takes him in 2017. He expects to be at "full strength" by spring training, per Sullivan.
-- Alex Tekip