The Los Angeles Angels are working on a deal to re-sign relief pitcher Andrew Bailey, according to Jeff Fletcher of the Orange County Register.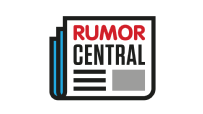 The former AL Rookie of the Year was released by the Philadelphia Phillies last season, but was signed by the Angels in August after spending time in the minors. During his 12-game stint in L.A., he had six saves, eight strikeouts and allowed just three runs on nine hits.
Bailey's career got off to a great start with the Oakland Athletics, as he was a two-time All-Star from 2009-2010. But a variety of injuries have caused him to endure a few setbacks over the years.
He spent two seasons with the Boston Red Sox, and played with the New York Yankees for a few games in 2015 before landing in Philadelphia last season.
-- Josiah Turner