The Minnesota Twins could have a few veteran relievers in mind to shore up their bullpen this offseason.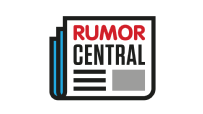 The Twins met with agent Casey Close, Mike Berardino of the St. Paul Pioneer Press reports. Among the players discussed were Joba Chamberlain, who last pitched in the majors with the Cleveland Indians in 2016.
Former closers and Close clients Joe Smith and Shawn Tolleson also figure to be on Minnesota's radar, per Berardino.
The bullpen was one of many issues for the Twins this year, posting a 4.63 ERA as a group. An injury shelved closer Glen Perkins for most the season, leading the team to eventually settle on Brandon Kintzler for the ninth-inning role. Kintzler performed well down the stretch, but assistant GM Rob Antony said the team doesn't view him as a legitimate closer, per Phil Miller of the Minneapolis Star Tribune.
Meanwhile, Perkins is about halfway through his ninth-month shoulder rehab program, and it is unclear how he will perform upon his return.
Chamberlain, 31, posted a 2.25 ERA in 20 appearances with the Indians before he was released after declining an outright assignment. Smith, 32, had a 3.46 ERA in 54 appearances between the Los Angeles Angels and Chicago Cubs, while Tolleson, 28, started the year as the Texas Rangers closer before losing the job to Sam Dyson. He had a 7.68 ERA in 37 games this year.
--Kyle Brasseur