Add the San Diego Padres and New York Yankees to the list of teams that have kicked the tires on free-agent left-hander Derek Holland.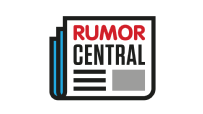 Jeff Wilson of the Fort Worth Star-Telegram reports the Padres and Yankees have "shown some early interest" in the 30-year-old Holland, who has spent his entire eight-year career with Texas.
Holland also confirmed to Wilson that the Pittsburgh Pirates have contacted his agent, Michael Martini. Rob Biertempfel of the Pittsburgh Tribune-Review reported Saturday that Holland has shown interest in the Pirates.
The Rangers last week turned down an $11 million club option they held on Holland for 2017.
Holland battled shoulder issues in 2016 and was 7-9 with a 4.95 ERA in 22 appearances. Injuries limited him to 16 appearances over the previous two seasons. Holland's best season was 2011, when he was 16-5 with a 3.95 ERA for the American League champions.
-- Doug Mittler