New York Yankees general manager Brian Cashman has shown interest in acquiring former Chicago Cubs starter Jason Hammel, according to George A. King III of the New York Post.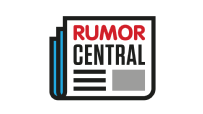 Hammel became a free agent after the Cubs' World Series win, when the team decided not to exercise a $12 million option for the 2017 season. The right-hander received a $2 million buyout, reports King.
The Cubs chose not to include Hammel on their postseason roster, despite the fact that he finished the regular season 15-10 and posted a 3.83 ERA.
According to King, the Yankees have already contacted Octagon sports agency inquiring about Hammel, and so have several other teams.
-- Meaghan Latella