The New York Yankees added to their stockpile of quality prospects with Thursday's trade of Brian McCann to the Houston Astros.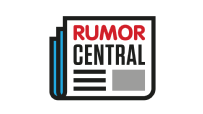 McCann joins Andrew Miller, Aroldis Chapman, Carlos Beltran and Ivan Nova on the list of Yankees to leave the Bronx since July, giving general manager Brian Cashman 14 prospects in return, notes ESPN's Andrew Marchand.
Cashman is now looking to add offense and told reporters he has checked in on most every free agent.
According to Jon Heyman of FanRag Sports, the Yankees "are seriously looking at top DHs now," including Beltran and Edwin Encarnacion, among others.
Earlier this week, Rob Bradford of WEEI.com reported the Yankees were among four teams showing the most interest in the 39-year-old Beltran. ESPN's Buster Olney says the Yankees would like to bring back Beltran, adding the primary focus is to add a pitcher such as Rich Hill.
Beltran hit .295 with 29 home runs and 93 RBIs in 151 games between the Yankees and Rangers.
The most-high profile free-agent hitter on the market is Yoenis Cespedes, and Cashman says he will talk again with the outfielder's agent, noting the McCann trade gives him more flexibility.
-- Doug Mittler