The Los Angeles Dodgers, in search of a second baseman and right-handed bat, have talked with the Minnesota Twins about Brian Dozier, but it doesn't appear the discussions will materialize into a deal, reports Mike Berardino of the St. Paul Pioneer-Press.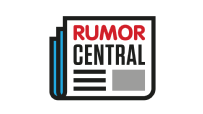 Berardino tweets that the talks between the Dodgers and Twins "don't seem to have much traction at this point," noting that an official said "I wouldn't hold your breath."
Dozier, 29, is coming off a career season. In 155 games, he slashed .268/.340/.546 with 99 RBIs and 42 home runs, a record number of homers for American League second basemen. Dozier's 24-game hitting streak from late August-late September was the fourth-longest of the 2016 MLB season, behind Xander Bogaerts (26 games), Jackie Bradley Jr. (29 games) and Freddie Freeman (30 games).
ESPN's Jim Bowden predicts

there's a 45 percent chance Minnesota will deal Dozier, writing that "the new management realizes he'll likely never have more trade value than he does right now." Bowden notes Dozier is likely to be the first player the Twins trade to acquire young starting pitching.
An All-Star in 2015, Dozier is owed $15 million over the two years remaining on his current contract with the Twins. He's slated to be a free agent in 2019.
--Alex Tekip