The Los Angeles Dodgers are interested in Detroit Tigers outfielder J.D. Martinez, according to ESPN's Buster Olney

.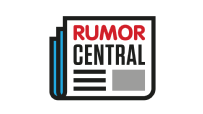 "The Dodgers have interest in Martinez, but the market of corner outfielders/first-base slugger-types is so deep that's it hard to imagine L.A. giving up a high-end prospect for Martinez, who will be eligible for free agency after next season," Olney writes.
In three seasons with the Tigers, Martinez, 29, has a slash line of .299/.357/.540, 83 home runs and 246 RBIs. He hit .307/.373/.535 with 22 home runs and 68 RBIs last season despite missing seven weeks with a fractured right elbow.
An All-Star and Silver Slugger winner 2015, Martinez is owed $11.5 million next season, the final year of his current contract signed with the Tigers prior to the 2016 season.
ESPN's Jim Bowden writes

that Martinez is the most likely Tiger to be traded, putting his odds of getting dealt at 80 percent.
"Detroit is not going to sign [Martinez] to a long-term extension because of the contract exposures already on their books," Bowden notes.
Bowden writes that there are several teams searching for a power-hitting corner outfielder. He lists the Dodgers as a possible destination for Martinez, along with the San Francisco Giants, Kansas City Royals, Toronto Blue Jays and Cleveland Indians.
The Dodgers reportedly are interested in another Tiger as well: second baseman Ian Kinsler, who has a 10-team no-trade list that includes Los Angeles.
Olney writes that Detroit has such high asking prices for its most coveted players -- Kinsler, Justin Verlander and Miguel Cabrera would fall in that category -- that "interested teams wonder if Detroit will be able to find suitable deals for players" other than Martinez.
-- Alex Tekip