The Miami Marlins are in serious need of starting pitching this offseason and could look to two former All-Stars as reclamation projects.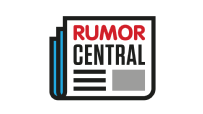 One arm that interests them is free-agent left-hander C.J. Wilson, Barry Jackson of the Miami Herald reports. Wilson, 36, hasn't pitched in the majors since 2015 but owns a 3.74 career ERA and was an All-Star in 2011 with the Texas Rangers and in 2012 with the Los Angeles Angels.
Also of interest to Miami is Justin Masterson per Nick Cafardo of the Boston Globe. Masterson, 31, last appeared in 18 games (nine starts) for the Boston Red Sox in 2015 and posted a 5.61 ERA before being released. He was an All-Star with the Cleveland Indians in 2013 and spent the 2016 season in the minors with the Pittsburgh Pirates.
Injuries have been a significant issue for both Wilson and Masterson in recent years. Wilson has had elbow and shoulder surgeries, while Masterson saw his velocity drop notably after a knee injury in 2014.
- Kyle Brasseur