The Miami Marlins are continuing their offseason search for pitching help and "remain in the market for at least one more starter," according to MLB.com's Joe Frisaro.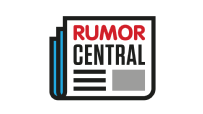 The Marlins have had internal discussions about free-agent right-hander Doug Fister and southpaw Jonathon Niese, Frisaro reports.
Fister, 32, was 12-13 with a 4.64 ERA and 1.43 WHIP in 32 starts for the Houston Astros last season.
In 23 outings (18 starts) with the Pittsburgh Pirates, Niese posted a 4.91 ERA and 1.55 WHIP. The 30-year-old was traded to the New York Mets, his former team, at the Aug. 1 trade deadline. He pitched 11 innings in his return to Queens before being placed on the 60-day disabled list due to a torn meniscus in his left knee.
The Marlins also have interest in former Los Angeles Angels southpaw C.J. Wilson and right-hander Justin Masterson, according to reports. Neither pitched in the majors last season; Wilson missed 2016 due to shoulder and elbow surgery, while Masterson was released by the Boston Red Sox in August of 2015.
Barry Jackson of the Miami Herald reports that the Marlins inquired about Kansas City Royals right-hander Dillon Gee, who went 8-9 with a 4.68 ERA and 1.46 WHIP in 33 outings (14 starts) last season.
On Tuesday, a source told ESPN's Jim Bowden that former Kansas City Royals hurler Edinson Volquez agreed to a two-year, $22 million deal with the Marlins, pending a physical. Once the Volquez deal becomes official, Miami presumably has one spot left to fill in its starting rotation, which also includes left-handers Adam Conley and Wei-Yin Chen and righty Tom Koehler.
According to Frisaro, the Marlins are also keeping an eye on free-agent relievers. Closers Aroldis Chapman and Kenley Jansen are probably out of their price range, Frisaro writes, although FanRag Sports' Jon Heyman reported that Jansen is the Marlins' "top target" earlier this month. Frisaro notes that Mark Melancon and Daniel Hudson are more realistic bullpen options for Miami.
Frisaro writes that the Marlins aren't incredibly keen on moving players on their big-league roster, including Marcell Ozuna, who is frequently mentioned in trade speculation.
--Alex Tekip