Right-handed reliever Seth Maness, whose season was cut short by an elbow injury that required surgery, might be non-tendered by the St. Louis Cardinals.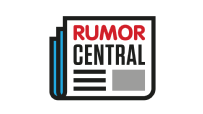 Friday is the deadline for teams to tender contracts to their arbitration-eligible players, and Rick Hummel of the St. Louis Post-Dispatch says Maness, who is likely due to a raise from the $1.4 million he made last season, "could be a casualty."
While the Cardinals traded away Jaime Garcia to the Atlanta Braves on Thursday, they will need a spot on their 40-man roster for right-hander John Gant, one of three players acquired from the Braves.
The 28-year-old Maness posted a 3.41 ERA in 29 games last season. He was a key postseason bullpen piece for the Cardinals from 2013 to 2015.
- Doug Mittler