With four left-handed pitchers in the mix for a bullpen spot, the Pittsburgh Pirates have told other teams they are open to dealing one of them. The preferred option appears to be Antonio Bastardo, reports Bill Brink of the Pittsburgh Post-Gazette.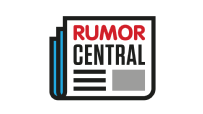 While closer Tony Watson could fetch more in return, dealing Bastardo would alleviate a good chunk of salary. In fact, the Pirates are willing to pay some of Bastardo's $6.5 million salary for 2017 in a potential deal, Brink notes.
Bastardo is a year away from becoming a free agent. In 2016, the 31-year-old posted a 4.52 ERA and 74 strikeouts in 67 2/3 innings between the New York Mets and the Pirates.
The Pirates have told other teams they would like to acquire at least one veteran starter this offseason, per Brink.
-- Meaghan Latella