The Baltimore Orioles called on free-agent first baseman Chris Carter, according to FanRag Sports' Jon Heyman.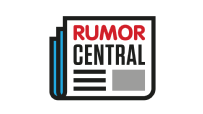 Carter provides Baltimore with a way to replace Mark Trumbo's power should Trumbo sign elsewhere as a free agent, Heyman tweets.
ESPN's David Schoenfield writes that Carter is best suited to be a designated hitter.
According to the Baltimore Sun's Eduardo A. Encina, Orioles general manager Dan Duquette said the team would rather pursue an outfielder or catcher than a DH-type player like Carter.
Carter was non-tendered by the Milwaukee Brewers last month. The 29-year-old batted .222 with 94 RBIs and 41 home runs, which tied Nolan Arenado for the most in the National League. However, his 206 strikeouts in 549 at-bats were the second-most in the majors, behind Orioles first baseman Chris Davis.
--Alex Tekip