After acquiring closer Wade Davis from the Kansas City Royals, the Chicago Cubs now have seven players slated to become free agents next year, including five pitchers.
Cubs' free agent class after the 2017 season: Wade Davis; Jake Arrieta; John Lackey; Pedro Strop; Brian Duensing; Miguel Montero; Jon Jay.

— Buster Olney (@Buster_ESPN) December 7, 2016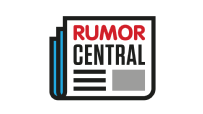 Jesse Rogers' take: Even though he's the oldest member of that group, Lackey might have the best chance at returning, if he wants to keep playing. Otherwise, the Cubs are likely to move on from most of those players, although, depending on Jay's initial season with the team, he could be a candidate for another year. The biggest storyline will revolve around 2015 Cy Young winner Arrieta. He made it clear after winning the award that he wanted max dollars and wouldn't necessarily give the Cubs a hometown discount. It's not clear whether he's changed his position, as his 2017 season will dictate a lot regarding his next contract.