The Miami Marlins have some contingency plans for the bullpen if their bold bid to sign free agent closer Kenley Jansen comes up short.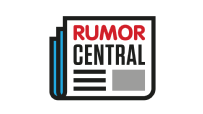 After falling short in their quest to sign Aroldis Chapman, the Marlins reportedly made a "monster offer" to Jansen for five years and more than $80 million. The Washington Nationals and Los Angeles Dodgers also are in the mix for the All-Star right-hander, who has 127 saves over the last three seasons.
MLB.com's Joe Frisaro reports the Marlins would like an answer from Jansen sooner rather than later and remain interested in Brad Ziegler and Junichi Tazawa "as a fallback plan."
Ziegler, 37, split last season between the Arizona Diamondbacks and Boston Red Sox, posting a combined 22 saves with a 2.25 ERA. Tazawa, 30, pitched in 53 games for the Red Sox, striking out 54 batters in 49 2/3 innings.
Frisaro says Koji Uehara also is on the Marlins' radar, but the right-hander may be closing in on a deal with the Chicago Cubs.
If Jansen passes on South Beach, the Marlins already have an All-Star closer in A.J. Ramos, who saved 40 games last season.
-- Doug Mittler